NFL free agency will get underway on Wednesday, March 14th, and while the list of free agents will change between now and then, we do have some idea of who will be available when free agency kicks off. The frenzy is right around the corner and it's time for us to break down the outlook for each position. We'll start today on offense, before getting to defense and special teams later this week.
Listed below are our rankings for the top 15 free agents at each offensive position. The rankings aren't necessarily determined by the value of the contracts that each player is expected to land in free agency, they are simply the players we like the most at each position, with both short- and long-term value taken into account. Restricted and exclusive-rights free agents are not listed here since they are unlikely to actually reach the open market. The same goes for players who have been franchise tagged or transition tagged.
We'll almost certainly be higher or lower on some guys than you are, so we encourage you to make your voice heard in our comments section to let us know which free agents we've got wrong.
Here's our breakdown of the current top 15 free agents by offensive position for 2018:
Quarterback:
There were many difficult calls when putting this list together, but ranking Kirk Cousins as the No. 1 QB available was not among them. Cousins is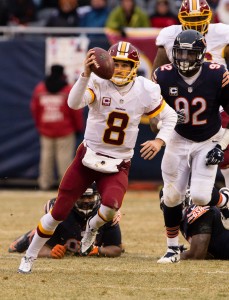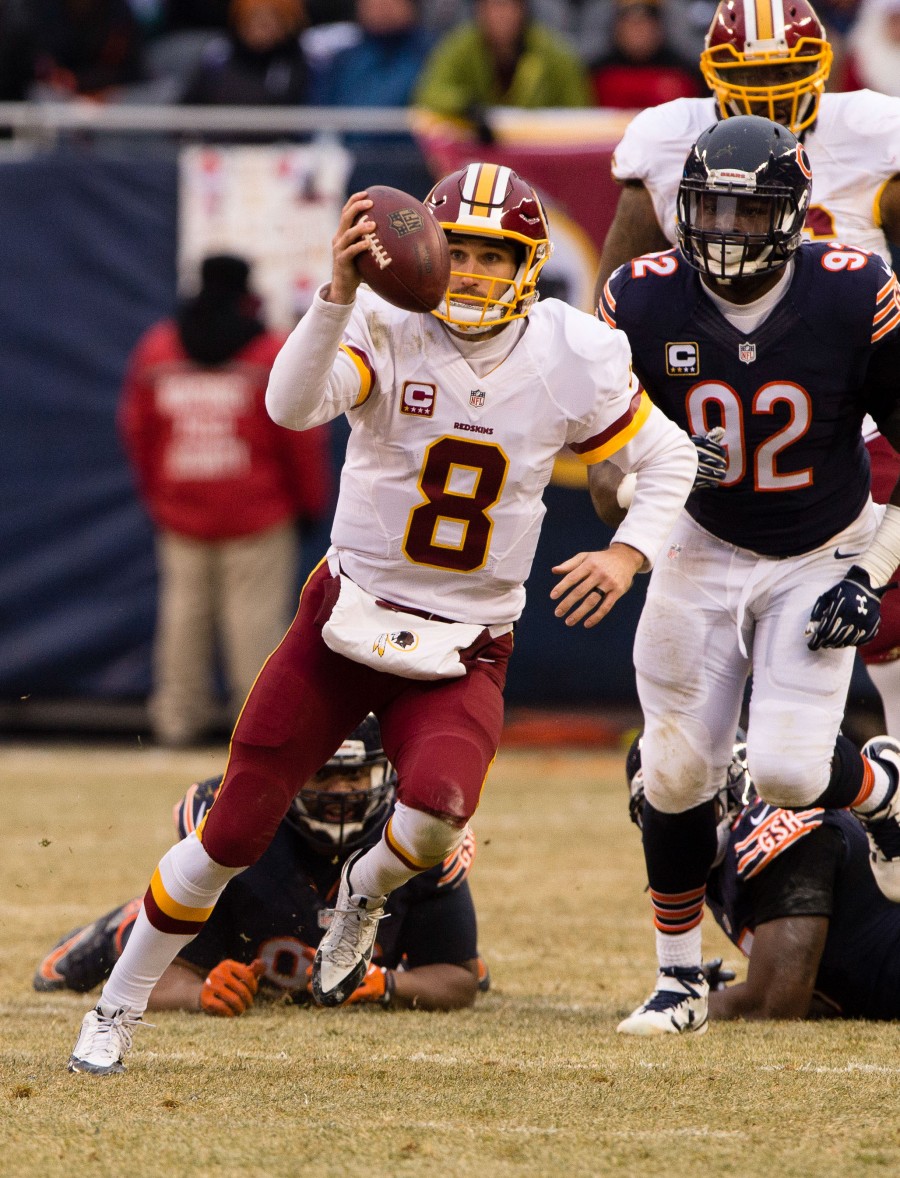 the best quarterback to reach free agency in recent history and he'll become the highest-paid player of all-time – at least, for some period of time – in mid-March. Who will make history with Cousins? That's anyone's guess right now. The Browns have more cap room than any other team, but a recent report from Adam Schefter of ESPN.com listed the Broncos, Cardinals, Jets, and Vikings as the final suitors for Cousins. Of those four, the Jets have the most money to work with, but they're concerned about the Vikings winning out and Cousins' desire to win could point him in another direction. If the Broncos and Cardinals want in on the Cousins sweepstakes, they'll have to get creative with the books.
Drew Brees is included here, but by his own admission, he'll be re-signing with the Saints rather than testing the open waters of free agency. Unless the Saints lowball their franchise QB, it's hard to see him leaving New Orleans.
Case Keenum put together a tremendous season for the Vikings, but he doesn't have a history of success beyond 2017. There will be plenty of interest in Keenum, but only after QB-needy teams strike out on Cousins. The incumbent Vikings could re-sign Keenum, but right now, it seems like they are intent on exploring the Cousins waters first.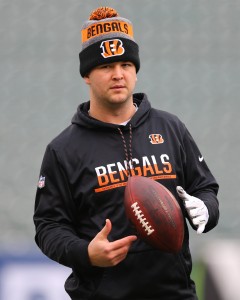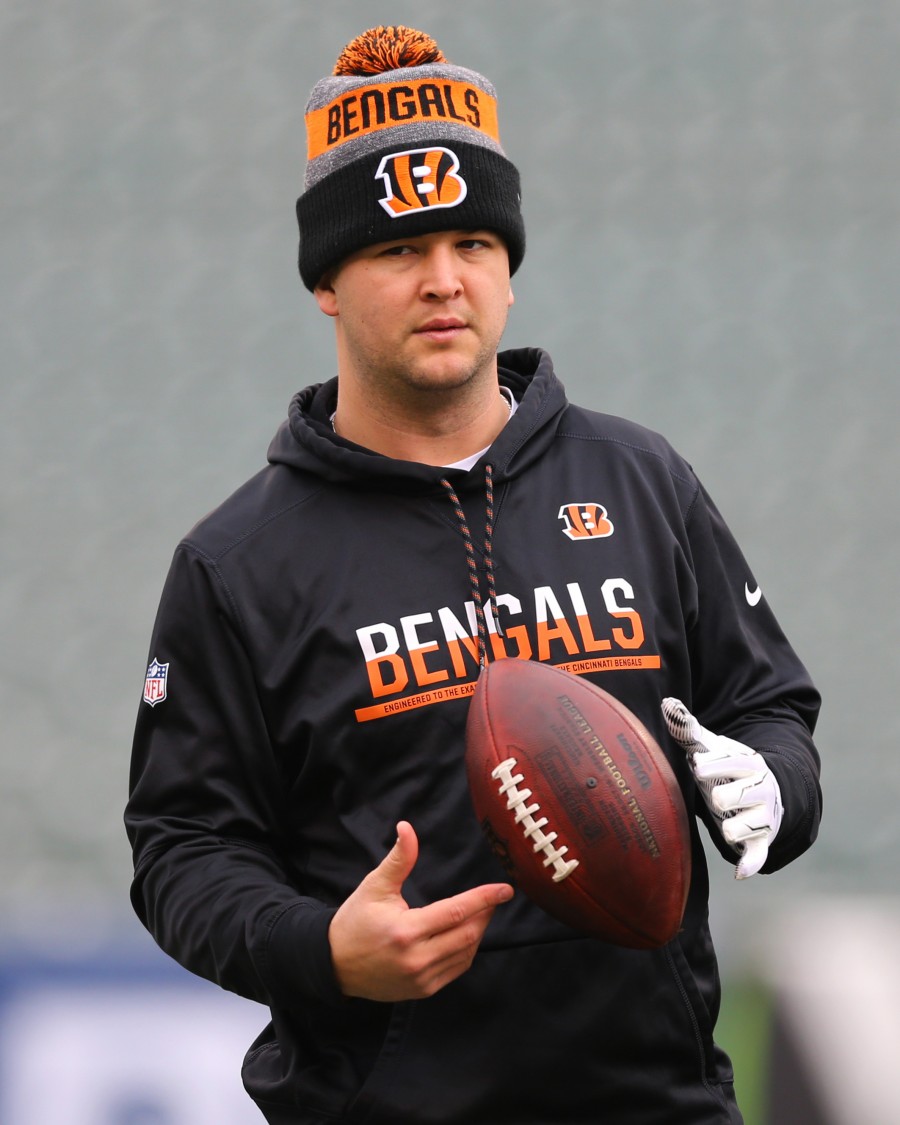 There isn't a ton of footage on A.J. McCarron, which made his placement on this list awfully tricky. We know this much: McCarron did well in place of Dalton in the home stretch of the 2015 season and his former offensive coordinator Hue Jackson was salivating at the chance of landing him before the Browns bungled the trade with the Bengals. McCarron's relative youth is a plus (he won't turn 28 until September) and his lack of experience can be looked at as a positive. Unlike some of the other names on this list, he hasn't run up his NFL odometer.
What will NFL teams make of Teddy Bridgewater and Sam Bradford this offseason? Not long ago, both seemed like quality starting options. However, there are serious injury questions about both players and any team signing them will either look to backstop them with another decent option or ask them to come onboard as a QB2. With that in mind, one has to wonder if Bradford would consider retirement if asked to hold the clipboard for another signal caller. Bradford has earned upwards of $110MM over the years in the NFL, so it's safe to say that he has enough money in the bank to call it quits if he wants. For now, he's intent on playing.
Colin Kaepernick's placement on this list is sure to draw some strong reactions from his fans and detractors alike. Looking purely at his football ability, there's no question that he belongs on someone's roster. At minimum, Kaepernick profiles as a high-end backup, even after a year out of the game.
Quarterbacks coaches have long believed that Mike Glennon is capable of great things, due in part to his height. At 6'7″, he can see over any defensive line, but he hasn't done much on the field to prove that he is a quality Week 1 starting option. Josh McCown, who is a decade his senior, edges him here for his surprisingly strong performance in 2017 at the helm of a weak Jets offense.